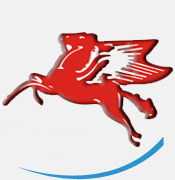 Vision:
"Our vision is to become a truly Global Organization in the business of international manufacturers and exporter of a complete range of Mustard Oil, Edible Oil, Non Edible Oil, Vegetable Oils, Vegetable Ghee, Vegetable Hydrogenated Oil products by developing and continuously upgrading our quality systems and professional skills"
Corporate Profile – C. R Oil Mills
Chhitarmal Ramdayal Oil Mills. (Cr Oils) is one of the oldest oil mill in india. C.R Oils, is a Agra based group having diversified business interests. Incepted in 1865, during the British Rule, by Late Lala Chhitarmalji Agarwal and his sons, at Agra. The group started its business with banking, finance and trading. Then diversified and were renowned government contractors for infrastructural development, building roads, bridges, canals, etc. Titled as Builders, Contractors, Engineers, Bankers and Financiers by one and all in and around the region. The urge was never ending and industrialization started with establishment of oil mills first, then flour mills and gram, dal and roller flour mills in and around Agra.
Soon came up with Tin manufacturing facilities at Agra, Bharatpur and Hathras. During the growth, came up magnificent hotel properties in Agra and Mumbai, who have have been hosts to various Presidents, Prime Ministers, diplomats of numerous countries, obviously this list includes the then Prime Minister of India, Late Pt. Jawaharlal Nehru and his cabinet at our Imperial Hotel, Agra.

C.R. Oil Mills, flagship of the group, incepted in 1946 by Late Lala Padam Chandji Agarwal and his brothers at Agra and then created its offices at Mumbai, Kolkata, Patna, Varanasi, Ranchi, Cuttack, and the list goes on till date. Now, a decade young venture into international trading of edible oils and allied products has brought in success in manifolds to the group, as India turns one of the top importers of edible oils, our venture was well in advance to capture the market. Thanks to our far-sighted members of the board.

The aged yet young and dynamic organization is committed to the principles of sustainable development, with economic growth, ecological integrity and social responsibility accorded equal priority in its corporate activities, providing employment to more than 500 employees in India. The driving force behind its success is the urge towards greater technical excellence, more advanced technology and to stay always a step ahead of time.

Our Ecological & Environmental Concern:- Pollution controlled and checked in all our industries, having high tech pollution control devices and recycling of all wastes. creating greenery by plantations in acres of land surrounding Agra and elsewhere.

Concern for humanity and charity:- Trustees and founders of "Chhitarmal Ramdayal Public Charitable Trust" and "Lala Shyamlal Agarwal (Chhitarmal Ramdayal) Public Religious and Charitable Trust" having various activities of donations, charity and concern for humanity. Special activities conducted for the poor and the needy all round the year. The project of Homoeopathic Dispensary which gives free consultancy and free medicines to all the visiting patients, is renowned not only in Agra but the word of publicity and fame goes around north India and needy patients visit our doctors from places far and near. The trust has built a huge temple at Agra and promises to keep developing such projects in future also.